Hot Express | Live broadcast of 2023 Enforce Tac by EARMOR
Posted by EARMOR-SERVICE on
In addition to previous EAMOR products being recognized by important customers in the Middle East at IDEX 2023( The actor science and technology booth also received our navy's missile destroyer Technicians of Nanning Ship ), immediately rushed to Germany to participate in the event from February 28 to March 1 Of 2023 Enforce Tac, Nuremberg, Germany.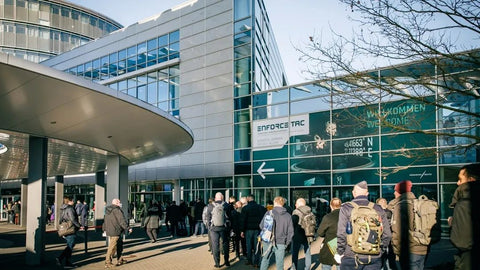 Enforce Tac yes The most authoritative military police law enforcement security and tactical solutions exhibition in Germany. Specialized exhibitions focusing on homeland security and police equipment, command and control, IT security, special vehicles and intelligent transportation, road safety, anti-terrorism, anti drug and explosive disposal, weapons and equipment, emergency rescue, and other related fields.
Actor technology sales team After the exhibition in Abu Dhabi, we sent elite salesmen to Germany to participate in the exhibition. This time, we also attended the exhibition together with representatives of European dealers, in order to show the European merchants with the most professional spirit Military defense boutiques made in China 。
Classic product matrix shines on the scene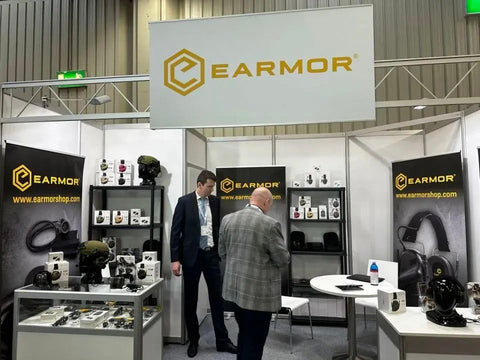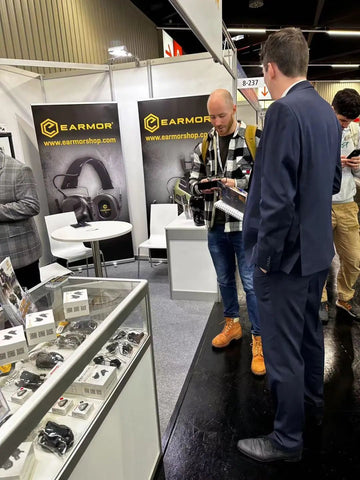 At Enforce Tac, the German security equipment exhibition, actor technology police work Core products Apply for another expedition. Classic style of the king of reputation EARMOR M31/M32 headphones certainly occupy the C position, while New products with high popularity paragraph The EARMOR M20T Bluetooth headset also occupies the most eye-catching position on the display case. It has always been a favorite of police officers: F101&F102 signal lights Not to be outdone, wait for the hero's insight and common sense.
Professional explanations are favored
This time, with the assistance of Czech dealer representatives, European businessmen showed great interest in the protection ability and professionalism of actors' scientific and technological products.
Five years witnessed the rapid development of the brand
Wang Fei, the sales manager at the German pavilion, could not help sighing that five years ago, actor technology exhibited for the first time, and the number of products only occupied the glass cabinet position of one booth. Returning to the exhibition hall five years later, our product matrix can cover an entire booth and compete with other major European defense product brands.
Before
After
---
Share this post
---
---
---
0 comments