2023 IDEX Exhibition Site get a quick report of EARMOR
Posted by EARMOR-SERVICE on
Go straight to the 2023 IDEX exhibition site and get a quick report of EARMOR!
Biennial industry event—— The 22nd Abu Dhabi Defence Exhibition (2023 IDEX) , opened at the Abu Dhabi National Exhibition Center, the capital of the United Arab Emirates, on February 20.
As the world's largest, most exhibitors and most influential International defense exhibition First, IDEX attracted more than 1300 enterprises from more than 70 countries and regions to participate in this year's Abu Dhabi International Defense Exhibition, bringing together world-class defense companies to display advanced defense equipment and technology.

Among the thousands of exhibitors this year, actor technology has once again won the attention and stop of countless visitors. Now, please hit directly with the camera Events at the exhibition site Come on!
The actor technology also sent Strong lineup At the exhibition, not only Wang Fei, the manager of the sales department, was present, but Vincent, the founder and chairman of the company, also came to the booth to negotiate with the visiting exhibitors.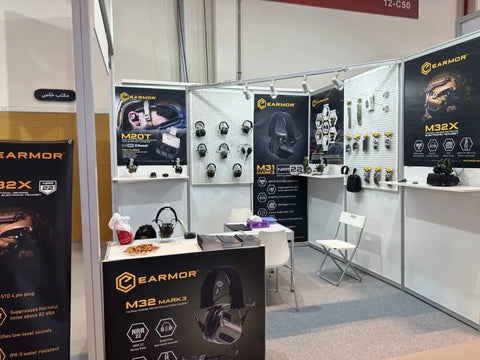 At the IDEX of this Abu Dhabi International Defense Exhibition, actor science and technology carried a series of
 Core products
 Exhibitions.
Not only Classic style of the king of reputation EARMOR M31/M32 headphones, and New products with high popularity paragraph EARMOR M20T Bluetooth headset/C51 wireless Bluetooth headset and other products... classic and new products were displayed on the scene one by one, We are looking forward to your visit and interactive experience.
At the exhibition site, the exhibition area of actor technology is always crowded and bustling. The gas field of EARMOR series products is fully open, Won the favor of many exhibitors After a close and detailed understanding and trial wearing experience, we further increased our strong interest in EARMOR products.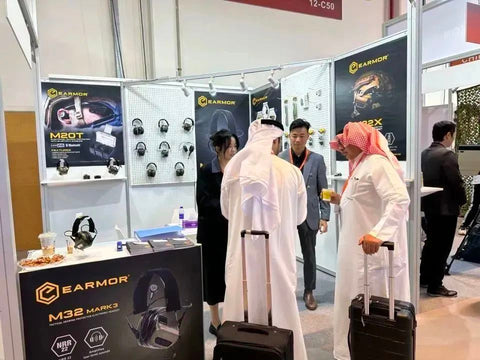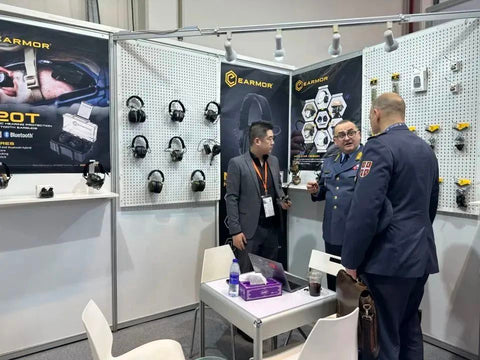 The small partners of actor science and technology are greeted with professional explanations and enthusiastic services
 Every visitor
 , introduce and show them the use of the product in detail.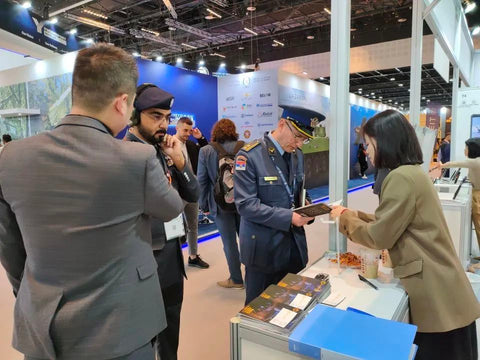 As domestic First Actor Technology, an enterprise that independently develops and produces functional and tactical earphones, currently has overseas business in more than 70 countries and regions around the world, far ahead of the domestic industry, and has the courage to participate in international competition through continuous participation in domestic and overseas exhibitions Boldness , but also actor technology Core embodiment of strength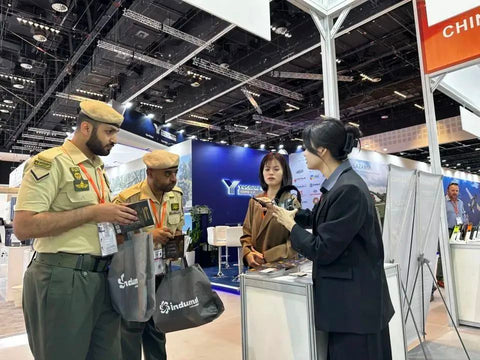 By participating in this Abu Dhabi International Defense Exhibition IDEX, we not only increased the influence of actor technology in overseas markets, but also improved actor technology brand image , which is of great significance for actors to expand overseas markets in science and technology, and will also bring New opportunities
---
Share this post
---
---
---
0 comments